Don't let your dream holiday turn into a nightmare! Know your rights if your travel plans have been cancelled.
If your travel or holiday bookings can no longer proceed as planned as a result of the Covid-19 pandemic, it's important that you know whether you're entitled to a (full or partial) refund or a credit.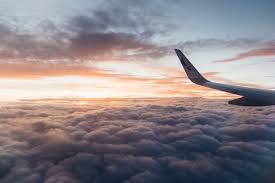 Your rights will be influenced by a number of things including; –
the terms and conditions of your booking or ticket;
the terms of any contract you entered into;
the Australian Consumer Law; and
State legislation and/or case law.
Other factors will also impact upon your options including whether the booking was made with an Australian or overseas company, when you made the booking and your method of payment.
On top of this, there is often a 'domino effect' whereby you need to cancel accommodation or other bookings because a part of your trip cannot proceed or the reason for your travel has been cancelled.
The interplay of each of these issues is legally complex.
Whilst the Australian Competition and Consumer Commission (ACCC) is urging businesses to 'treat consumers fairly', what exactly is 'fair' will largely depend upon the circumstances and needs to be considered on a case by case basis.
If you have made a payment or deposit for a trip that has been cancelled or delayed your first step should be to contact the business directly to discuss your options.  In a number of instances, you will be legally entitled to a full refund.
If you are unhappy with the response you receive e.g the business is offering a credit but not a refund, you should seek legal advice before agreeing to anything.
 Maddens Lawyers can assist you in navigating these complex issues.  Whilst you might not be able to enjoy a holiday cocktail poolside at the moment, you can have peace of mind that
Maddens Lawyers will ensure you obtain access to the full extent of your consumer rights.